Inhalt
DEPATIS
connect

The interface for the DEPATIS patent document archive
DEPATISconnect offers you the opportunity to download patent and utility model documents from the DEPATIS document archive through a standard interface. Documents can be downloaded via the document identification number. Search for applicants, IPC etc. can be carried out using the DEPATISnet open-access database.
Via DEPATISconnect you can retrieve facsimiles of DE, DD, EP and WO documents in PDF, TIFF or BACON format, with an additional option to view their bibliographic data. BACON and TIFF are not available for all documents. You will also receive the full text of DE and DD documents in XML or DATIMTEX format insofar as they are available. Data from the current week of publication can generally be retrieved from midnight on the day of publication.
Connection to the DEPATIS document archive interface currently costs:

one-off connection charge: EUR 250.00
annual access costs: EUR 2,500.00
Information on connection to the interface:

Interface description DEPATISconnect (in German)
It is possible to test the program for a limited time period. We would be delighted to advise you.
Contractual agreement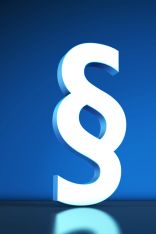 An agreement must be concluded prior to accessing the data through the interface.
For data protection reasons, the DPMA may share its data only for certain specific purposes. You can indicate the intended purpose in paragraph 3 of the agreement.
We have pre-formulated two options for use marked a) and b) that you may tick. These rights of use already meet data protection requirements.
In the blank text fields c) and d), you can adjust the possible use to your specific needs. If you wish to use the blank text fields, please give as much information as possible, as your entry will be checked by the DPMA for data protection purposes.
Contract: Due to the implementation of technical innovations we do not conlcude contracts at the moment. New contracts will be provided shortly.
Please send the agreement together with the annex in duplicate to:
Deutsches Patent- und Markenamt
Referat 2.1.2 - Kundenservice
Datenabgabe
80297 München, Germany
Please also note that both copies of the agreement must have a legally valid original signature.
Picture: iStock.com/mf-guddyx, Picture 2: iStock.com/NiroDesign
Last updated: 30 October 2019