Inhalt
Technical newsletter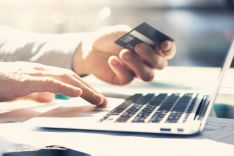 This technical newsletter contains up-to-date technical information on the configuration, integration options and interface description of DPMAdirekt (in German).
If you wish to be informed, in a timely fashion, about technical developments in the field of electronic legal transactions with the DPMA, you can subscribe to the technical newsletter.
Your e-mail address will be used by the German Patent and Trade Mark Office exclusively for the purpose of sending you the newsletters.
Picture: iStock.com/pinkypills
Last updated: 8 May 2020