Content
Forms Concerning Payments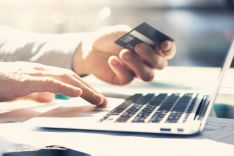 The German Patent and Trade Mark Office publishes application forms, information leaflets and other forms concerning IP applications. Some of the documents are available in German language only.

Payments
Please read the information about fee payment at the DPMA.
Please note that you will need to know the address under which you are registered for the mandate as well as your bank account details in the SEPA format (IBAN, BIC).
Picture: iStock.com/pinkypills
Last updated: 2 January 2023