Content
DEPATIS
net

The electronic document archive of the DPMA
Information brochures on DEPATISnet
DEPATISnet offers you the opportunity to carry out searches in the DPMA's electronic document archive online and free of charge. It includes more than 100 million patent publications from around the world. DEPATISnet is particularly suited to state-of-the-art and freedom-to-operate searches.
There are six different search types available to you:
Basic: Select the Basic mode if you are a newcomer or have little searching experience. It has an easy-to-use intuitive search interface.
Advanced: The Advanced search allows you to search in different search fields and to combine the selected fields according to your needs.
Expert: The Expert mode is recommended for users experienced in patent searches. This mode allows to create more complex search queries.
Ikofax: The IKOFAX mode is suitable for users proficient in the fields of IKOFAX syntax and the DEPATIS database system.
Patent family: Via the document number you can ascertain patent family members (also possible in any result list).
PIZ support: Via the "PIZ support" mode you can forward requests to pros at the German Patent Information Centres. You will receive the answer by e-mail/mail/fax.

The help section of DEPATISnet provides you with detailed information and explanations on the use of the various search options, the available documents and the latest database updates.
---
A variety of options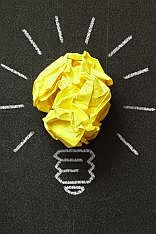 The service disposes of both German and English user interfaces
Via

DEPATIS

net

you can also search in the International Patent Classification (IPC) and the corresponding catchword index
There are various options available for viewing the bibliographical data and documents found by your search of relevant documents in DEPATISnet.
Configurable result lists allow you to display not only bibliographical data available, but also the original document in PDF format.
You can browse through individual pages of a document or jump directly to certain parts of the document ("subdocuments").
The documents can be printed on a page-by-page basis or in full.
The result lists can be exported in various formats for further processing afterwards.

DEPATIS

net

is provided by the DPMA free of charge. Data on the latest German documents are available on the respective official publication day (generally on a Thursday).
The following support is available for your searches:
the database hotline for search support (Phone: +49 89 2195-3435) provides answers to your queries and gives tips on research methods
the Central Customer Care and Services of the DPMA (Phone: +49 89 2195-1000)
experts working in the DPMA search rooms in Munich and Berlin provide you with support - now also by using online-supported research via Webex.
over 20 regional patent information centres patent information centres throughout Germany offer detailed information on industrial property protection. The patent information centres also carry out research on your behalf for a fee
patent attorneys and lawyers, industrial information brokers and patent rapporteurs, too, offer search services and can be found via most common online search engines
Picture: iStock.com/MücahiddinSentürk, Bild 2: DPMA, Picture 2: iStock.com/BrianAJackson
Last updated: 23 March 2023