Content
Utility Model Protection Outside Germany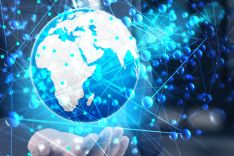 In contrast to the patent system, there is no European filing route. Neither do all countries offer utility model protection. For example, there is no utility model in Switzerland.
General information about whether and how utility model protection can be obtained in the individual member states of the European Union is available through the

Innovaccess website.
For information about utility model protection in non-EU states, please refer to the respective competent authority.

Your application takes priority!
If you wish to apply for protection outside Germany, you may claim priority of your German application in numerous states. This is generally possible if you file the respective invention with another patent office within a period of twelve months from the German utility model application.
Picture: iStock.com/ismagilov
Last updated: 20 October 2020