Content
Opposition and Revocation
Opposition proceedings
Any person may give notice of opposition within nine months of the publication of the grant of a patent in the Patent Gazette (Patentblatt). If no opposition is filed, the patent becomes legally valid upon expiry of the opposition period. The patent will then become valid retroactively from the date of filing for a period of up to 20 years.
The notice of opposition allows stating the reasons why the patent is considered to be unlawful. Within the scope of the fee-based opposition procedure, a panel of members of a patent division of the DPMA re-examines whether the patent meets requirements for grant or maintenance. Following examination of the opposition, the patent can either be maintained as granted, maintained in an amended form of more limited scope or revoked.
As a rule, appeals against decisions in opposition procedures can be lodged at the Federal Patent Court . Even after expiry of the opposition period, a patent in force can be challenged by a revocation action brought before the

Federal Patent Court.

Revocation action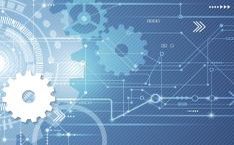 If more than nine months have passed since publication of the grant of the patent which is to be challenged and if no opposition proceedings are pending, revocation action may be brought before the

Federal Patent Court pursuant to Section 81(2) of the Patent Act (Patentgesetz). Such an action is subject to a fee; further costs may be incurred. The action may deal with any patent that is to be revoked for the territory of Germany.
A ground for revocation may be the lack of patentability, for example, in relation to technical features that were disclosed in another patent specification.
Grounds for revocation may be:

lack of patentability
lack of ability to be carried out
inadmissible extension of the patent's subject matter in comparison to the application's version
usurpation of the invention (may only be claimed by the aggrieved party)
extension of the patent's scope of protection
A decision on the action is taken by judgment. The challenged patent may be maintained (if the action is dismissed) or be revoked in part or in full (if the action is allowed in part or in full). A successful revocation action thus leads to the revocation of the patent. The patent proprietor loses all rights based on the application with retroactive effect.
The second and last instance is the

Federal Court of Justice.

Picture: iStock.com/nongkran_ch
Last updated: 27 March 2023