Content
Events
Information at first hand

Would you like to know how to search for patents, trademarks and designs? Or whether it makes sense for small and medium-sized companies to apply for IP rights at all? Then come to our workshops in Berlin and Munich or ask us at one of the Trade fairs we take part.
In addition, in cooperation with our partners (e.g. the patent information centres and industrial property rights organisations) we offer you further events focusing on patents, trademarks and more.

Register now for the Webinar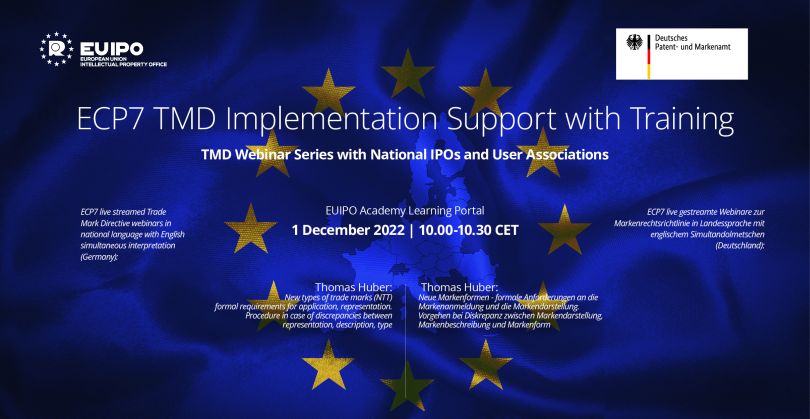 Register now for the Webinar "New types of trade marks (NTT) formal requirements for application, representation. Procedure in case of discrepancies between representation, description, type" on December 1, 2022. More information and registration on the

https://register.internationalipcooperation.eu/event/ar/1/icd-ecp7-webinars-nipos-2022.

Last updated: 9 November 2022