Content
IPC Revisions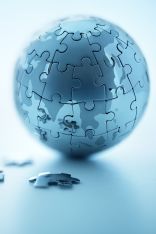 The IPC classification system is updated (revised) at regular intervals in order to include the latest developments in science and technology. These modifications are initially provided to you in English in our online service "International Patent Classification" and as soon as possible thereafter, in German and French translations. The "IPC concordance" allows you to best identify the relevant modifications.
You have the option of finding out – from the perspective of the previous edition (concordance direction "old-to-new") - which subclasses have changed in scope and which IPC places have been classified differently under the new edition/version. The concordance direction "new-to-old" shows you which areas of the selected later edition/version are either new or have been modified in comparison to the previous edition/version. This option might be of interest if you intend to find out how patent documents currently classified under a specific IPC place were formerly classified.
The early publication, the compilation file, the Revision Concordance List, the Definitions and the Catchword Index are available for consultation in English and French. The corresponding master files and their by-products are also available.
Please refer to the

WIPO Website IPC.

Picture: iStock.com/BrianAJackson
Last updated: 5 July 2023