Inhalt
DPMA
connect

The interface for the official register
DPMAconnect offers you direct online access to all official register and publication data from DPMAregister through an automated interface. The query options correspond to the expert search via DPMAregister.
On its help pages, you will find an overview of the scope of data available in the DPMAregister.
DPMAconnect allows you to access all register data on the following IP rights:

patents and utility models
trade marks
designs
We update register data daily, publication data weekly, for patents and utility models usually every Thursday, and for trade marks and designs usually every Friday.
Technical requirements
The interface to DPMAconnect is based on Web Service Description Language (WSDL) and enables you to create your own client implementation.
Following the conclusion of an agreement, we will create an account for you with a username and a password of your choice.

Contractual agreement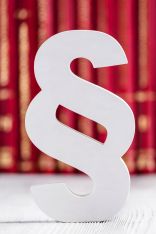 A standard agreement with the DPMA which regulates users' rights and obligations, and their reasons for use of the data, must be concluded in order to access the data. The use of DPMAconnect is free of charge.
For data protection reasons, the DPMA may share its data only for certain specific purposes. You can indicate the intended purpose in paragraph 3 of the agreement. We have pre-formulated two options for use marked a) and b) that you may tick. These rights of use already meet data protection requirements.
In the blank text fields c) and d) you can adjust the possible use to your specific needs. If you wish to use the blank text fields, please give as much information as possible, as your entry will be checked by the DPMA for data protection purposes.
Contract: Due to the implementation of technical innovations we do not conlcude contracts at the moment. New contracts will be provided shortly.
Please send the agreement together with the annexes in duplicate to:
Deutsches Patent- und Markenamt
Referat 2.1.2 - Kundenservice
Datenabgabe
80297 München, Germany
Please also note that both copies of the agreement and the annexes must have a legally valid original signature.

Picture 1: iStock.com/ersinkisacik, Picture 2: iStock.com/djedzura
Last updated: 30 October 2019