Content
Bob Dylan

The master and his whiskey
The knock on the doors of heaven
Bob Dylan turned pop into art. Arguably the most influential songwriter of all time, Dylan celebrated his 80th birthday in 2021. He began as an traditional American folk singer with guitar and harmonica. Then he wrote hundreds of songs, many of which are now among the best known in the world. Above all, he created lyrics of a unique poetic quality that earned him the Nobel Prize for Literature.
Bob Dylan is a superlative artist and a phenomenon. Born Robert Allan Zimmermann on 24 May 1941 in Duluth, Minnesota, he first attracted attention as a folk singer in the clubs of Greenwich Village in New York City. Decades later, he would register his world-famous stage name as a word mark (EM000267757 since 1996, IR 1463139 since 2019).
Since his 1961 debut album, he has recorded 38 studio albums and produced numerous other records, books and paintings. With "Like a rolling stone" he wrote (at least according to the eponymous magazine) the best song of all time. His influence on popular music cannot be overestimated. Virtually all serious artists from Adele to Zappa have creatively explored his songs and lyrics.

Six decades of great art

No one has remained artistically significant and commercially successful over such a long period of time. Take Germany, for example: in 1965, Bob Dylan made it into the German charts for the first time with an album, and in 2020 he was number one in the charts for the first time with an album (with "Rough and Rowdy Ways"). He is said to have sold around 125 million records in total.
The young Dylan was initially the icon of purist folk, but then shocked his fans when he "plugged in" his guitar and performed with a band. In the years of unrest in the 1960s, people wanted to push him into a political spokesman role, which he refused. But he provided the soundtrack to the great changes of the time, the songs that accompanied the upheaval: "The times, they are a-changing", "Blowin' in the wind", "A hard rain's gonna fall", "Masters of war" - to name but a few. To this day, Dylan is notorious for subverting all expectations.

A tireless chameleon
In the mid-1960s, he released three albums in quick succession that rank among the most important of all time. Exhausted, he almost completely withdrew from the public eye for several years after a mysterious motorbike accident. After that, there were many ups and downs; a strong creative phase in the mid-1970s was followed by long artistic dry spells before he started recording highly acclaimed and successful albums again in the late 1990s. And he continues to do so to this day.
At the same time, he began his "never-ending tour" with around 100 performances a year, which has taken him around the world incessantly ever since and was only stopped by the Corona pandemic.
A highlight of his perception as one of the most important artists of our time was his award of the 2016 Nobel Prize for Literature "for having created new poetic expressions within the great American song tradition". He is the first singer-songwriter to receive this award. He has also received an Oscar, ten Grammys, a Pulitzer Prize, honorary doctorates and numerous other awards over the years.

"His Bobness" sells song rights
At the end of 2020, the old master, whose trademark is to always be good for a surprise, made headlines worldwide when he sold the rights to his entire catalogue of musical works. The buyer is the world's largest music company, Universal Music Publishing Group, which belongs to the French media company Vivendi. Universal is the largest of the three "major labels" that today share the largest chunk of the global music market.
"The deal is the most significant music publishing agreement this century and one of the most important of all time," the company cheered at the announcement. How much Universal paid Dylan was not revealed, but it is said to have been a sum in the whopping nine-figure range.

DPMA monitors collecting societies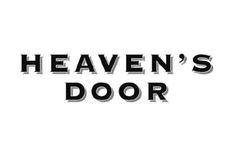 IR1348077
With the assignment, Dylan waived, among other things, any further income from royalties and, for example, his right to prohibit the use of his songs for advertising purposes. The song catalogue whose exploitation rights changed hands comprises around 600 songs from six decades. Since then, only Universal earns money when Dylan's songs are played on the radio, streamed or used for a film.
Incidentally, the collecting societies, which, for example, collect royalties for the rights owners of songs when their works are played on the radio or on stage, are under the control of the German Patent and Trade Mark Office in Germany: GEMA, VG Wort, GVL and other collecting societies are subject to state supervision; the DPMA exercises this supervision.

Everyone that has rank and name
Control over the rights of use is particularly lucrative in the case of Bob Dylan's songs, as he is one of the most covered artists. Because of the master's grating voice, mockers like to say that Dylan songs can only get better if others sing them.
Dylan's songs have been recorded by musicians as diverse as Coldplay, James Blunt, Duke Ellington, Green Day, P.J. Harvey, Hole, Keith Jarret, Wyclef Jean, Diana Krall, Lenny Kravitz, Bob Marley, Pearl Jam, Rage against the machine, Ramones, Diana Ross or the White Stripes - to name just a very small selection.
His songs are said to have been recorded more than 6,000 times by other artists and often became worldwide successes as cover versions. Examples include the Byrds' version of "Mr. Tambourine Man", Jimi Hendrix's "All Along the Watchtower", the Guns'n Roses' cover of "Knockin' on Heaven's Door" and the interpretations of "Make You Feel My Love" by Adele, Billy Joel and Garth Brooks.
Incidentally, Dylan named a whiskey in 2018 after one of these hits: "Heaven's Door" (IR word mark 1351803, word-picture mark IR1348077). Cheers, Mr Zimmermann!

Text: Dr. Jan Björn Potthast, Pictures: Heaven´s Door Spirits, Rowland Scherman / Public domain via Wikimedia Commons, Alberto Cabello CC by 2.0 via Wikimedia Commons, DPMAregister, Universal Music Publishing Group
Last updated: 20 July 2023